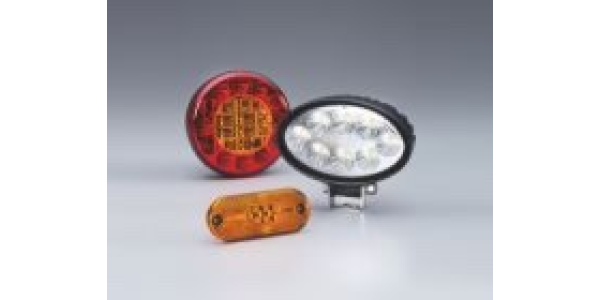 HELLA adds value for its customers with the VALUEFIT range
---
05 Jun 2019
Category: OnRouteMag
VALUEFIT – The strong brand that benefits everyone
Chipping Warden, June 2019. HELLA, the lighting and electronics expert, has expanded and revitalised its functional lighting brand, VALUEFIT, to provide a cost-effective alternative to its premium HELLA range.
Available for agricultural vehicles, construction machinery and trucks and trailers, the range comes with all of the benefits of dealing with HELLA, including great customer service, excellent availability and, of course, products of exceptional quality.
Compared to the HELLA Original Equipment offering, the HELLA VALUEFIT range is geared to provide the solution for the older vehicle, although reassuringly, it still conforms to the same tests and approvals, such as electromagnetic compatibility and overvoltage protection, plus vibration, temperature and chemical resistance. It is also comprehensive covering both single and multi-function lights, as well as worklights, light bars and more.
The single-function range includes rubber arm lights in different shapes and contours, side-marker, perimeter and position marker lamps with and without integrated reflector, license plate lamps in LED and halogen bulb technology, and high-mounted LED brake lights.
The LED multi-function lights, which can operate in up to five roles, make it possible to retrofit LED technology from a halogen-based setup. The LED light series range  features round and square design options, with varying diameters  from 95mm to 122mm and 140mm,. The range also includes a wide variety of standard multi-function lights, incorporating halogen bulb technology.
When it comes to VALUEFIT worklights, the focus of the range is placed on round and oval-shaped designs that consist of a clear lens, with reflector optics and high-performance LEDs, to provide a light intensity of up to 1,050 lumens.
For more information about the VALUEFIT range or any of the OE quality products available from HELLA, please call customer services on: 01295 662400 or email hella.sales@hella.com